Interfaces/ OEM Laser Head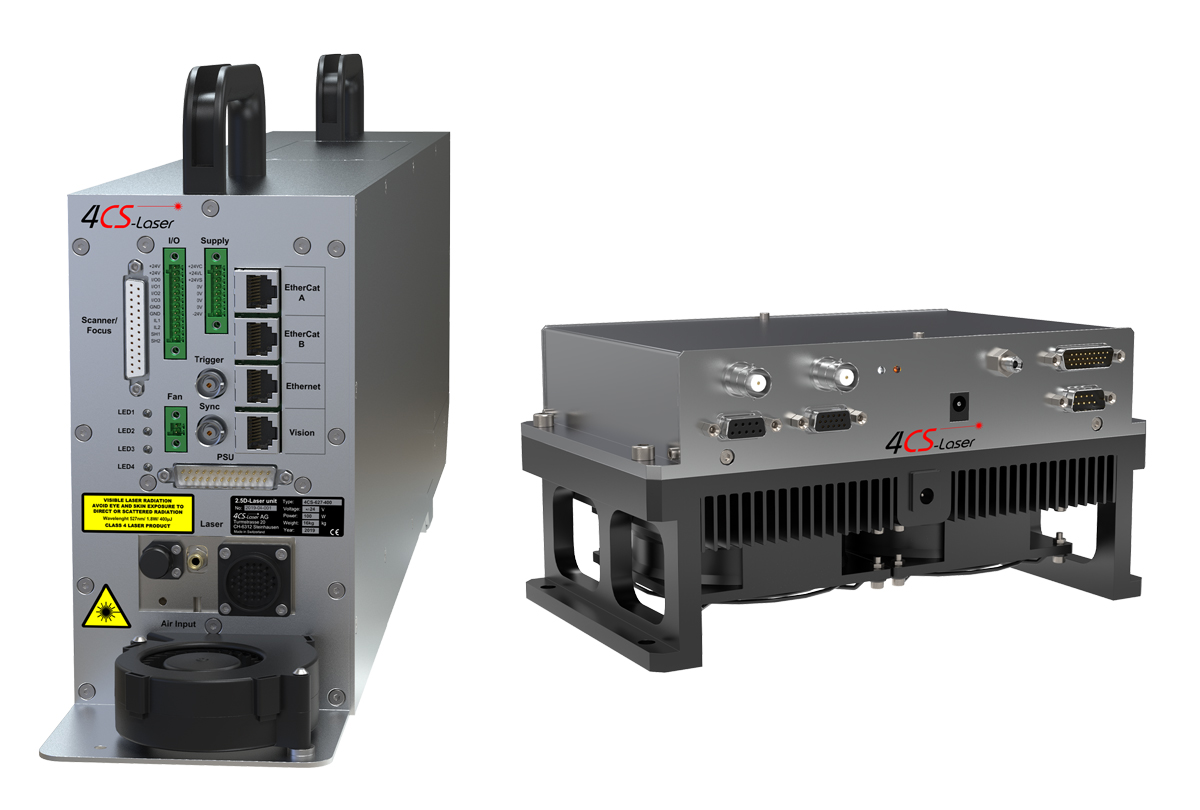 Interfaces
As a user and developer of OEM components and systems, we know very well that even the best product is of little use if it cannot be integrated in an easy way in the process at hand. This is why all of our products are designed with integration in mind. Multiple interfaces, both hardware and software, are available and freely usable.
OEM Laser Head 
The laser head can easily be mounted on any flat surface using three screws from the bottom. Holes for alignment pins are available to provide reproducible mounting in case of maintenance or replacement of the head.
Electrically, the laser head needs/supports the following interfaces:
+/-24V power supply
Ethernet as main communication interface with any networked host (Note: This should only be used for machine-internal networks, as it provides full access to the hardware)
EtherCAT for integration in PLC systems or other realtime tasks
GigE vision to access the integrated through-beam camera
digital 24V I/Os (any combination of inputs and outputs can be configured in software)
Interlock with a safety relay input
Shutter status signals with a safety relay output
XY2-100 interface to bypass the internal controller and transparently use the laser head like a 3D scanner; digital inputs or another communication interface can be used to also control the internal laser source.
UART for low-level setup tasks
The most flexible interface is Ethernet, which, by default, supports Telnet for low-level configuration and setup tasks (identically to the provided UART) and a UDP-based binary interface including a C and Python API for low-latency realtime access. Depending on the needs, other interfaces such as HTTP or Modbus/TCP can be implemented. Just ask, we are here to help.